Well, to say the least, I've been working like a total slave these past few weeks. Between working, going to school and staying on top of the work, and working on the car while doing my research on the next mods, I'm shot.
Anyways, for those of you who don't know, I decided to spend the time, and money (a lot more than I had in mind) and get this car where I want it. First off, it's , or was, a NPI dog. It ran fine, but no top end power what so ever, and the tranny and clutch were just about shot.
So far I've:
-Taken out the transmission sent it off to get rebuilt (read on about this below..)
-Old engine is out (and for sale! 60k!)
-Picked up a new '04 Explorer long block, aluminum block so I'll drop about 85lbs off the front tires, while picking up the PI power that I need
-Fidanza forged flywheel and Ram HD clutch are waiting to be installed
-Pilot bearing, Timken throw out bearing, flywheel bolts etc. are on their way
-Just ordered Bassani mid length headers
-Ordered all my new gaskets, intake gaskets, oil pan gasket, front cover gasket, oil filter adapter gasket, etc.
As for now I'm just waiting for some parts so I can get going. I still need to figure out my front timing cover, whether to use my old one and RTV one of the bolt holes that doesn't line up, and pray it doesn't leak
or just buy a 93-95 4.6 TBird front cover.
I also have to swap my oil pan off the Mustang engine onto the Explorer engine, and little misc stuff like that.
I tried cleaning up the engine bay as best as I could. My car was repainted last year, and all the dust from sanding it just got caked onto everything in the bay. I wanted to paint it, but I just don't have the time, and this isn't a show car.
As far as the transmission goes, I bought a kit from Hanlon Motorsports to replace the broken synchro rings, and also bought hardened and reinforced shift forks, all new bearings, and the carbon fiber synchro kit. The guy who was rebuilding it called me up after it arrived, and told me what actually was wrong with it. I guess it was just grinding for so long that it wore out all of the synchro assemblies, not rings, wore out the 1st and 2nd gear as well. So I bought all new synchro assemblies, 1st and 2nd gears, and also a reverse hub and sleeve. (Keep in mind, I'm up to about a grand at this point.)
It turns out, I actually need a new reverse gear as well, so I have to order that at some point. Unfortunately enough, thats going to be another $2-250. I wish I would have known it was this screwed up, and was going to take this much to fix it, I would have bought a Viper spec T56 for about a grand more, but oh well.
So anyways, the car is coming along pretty good. Next week I should have the majority of my parts and can get this thing back together. After that, I need a mail order tune to get it to run properly, and then I want to upgrade to Cobra brakes, and some suspension parts before spring..
Here are the pics: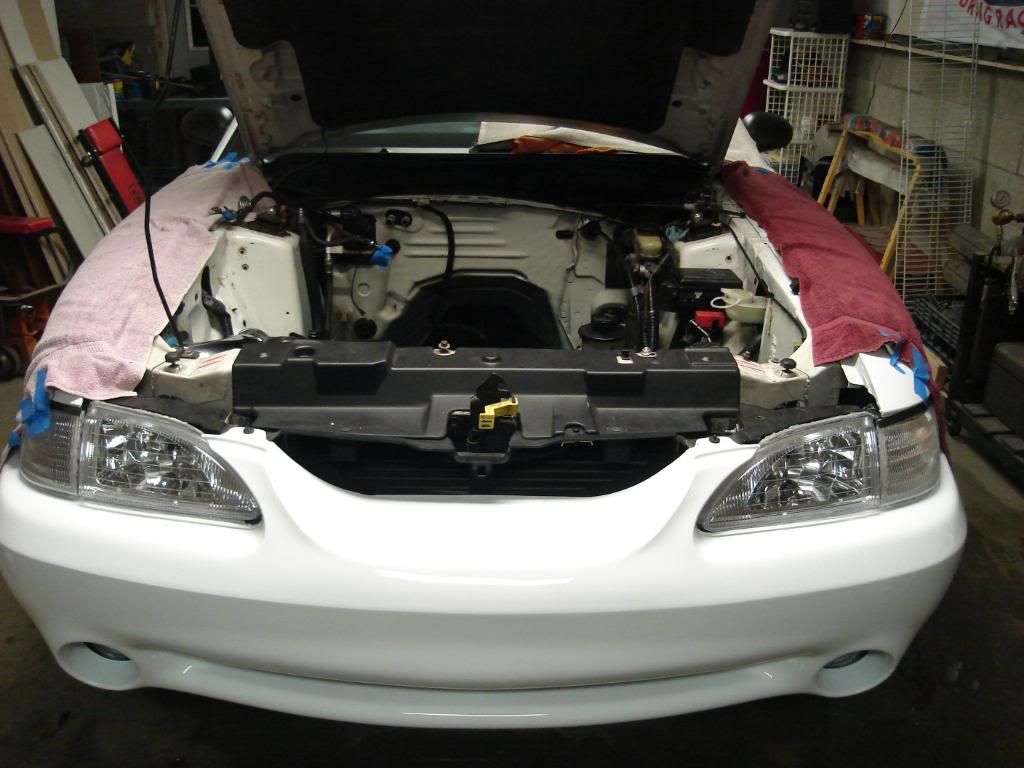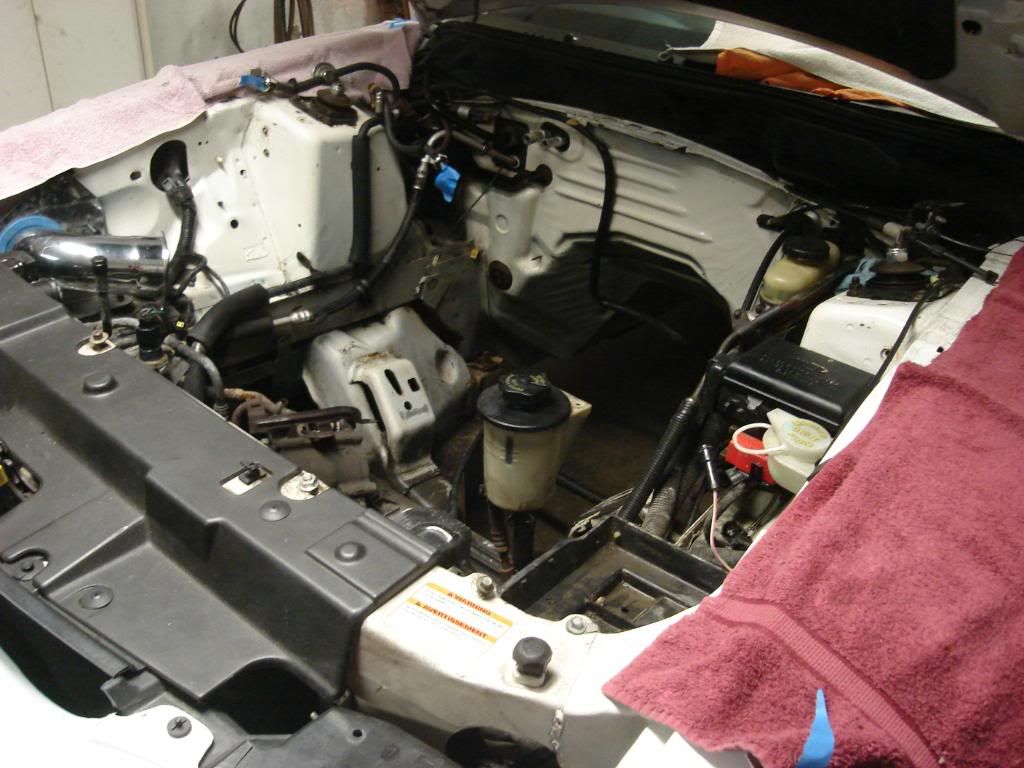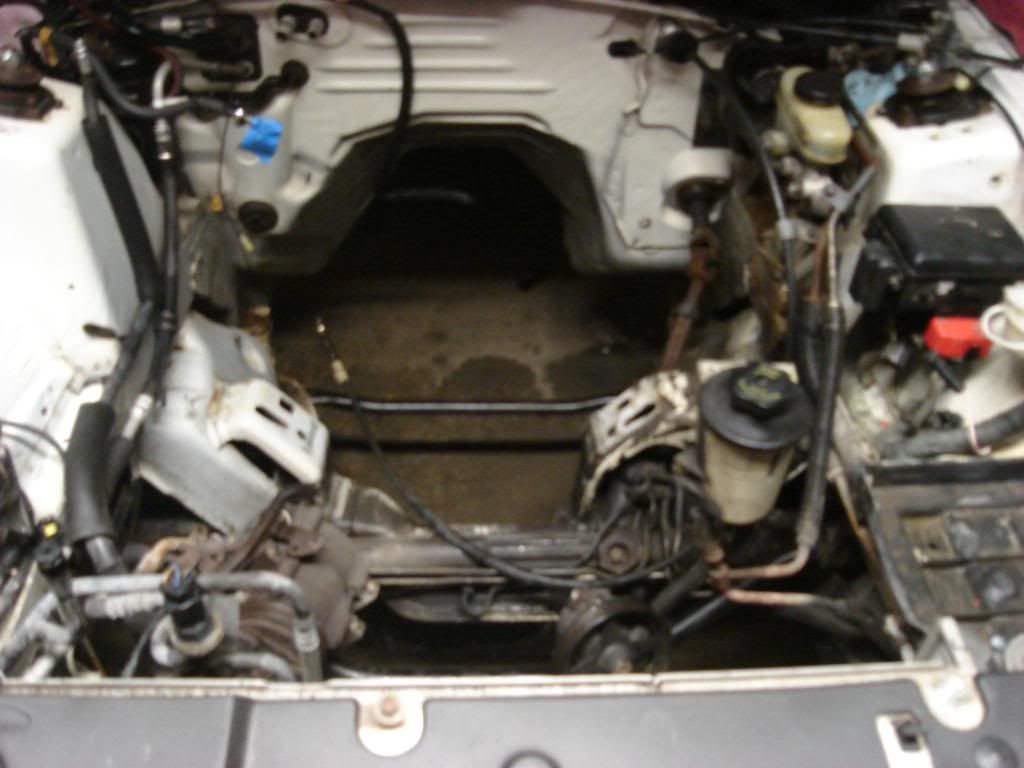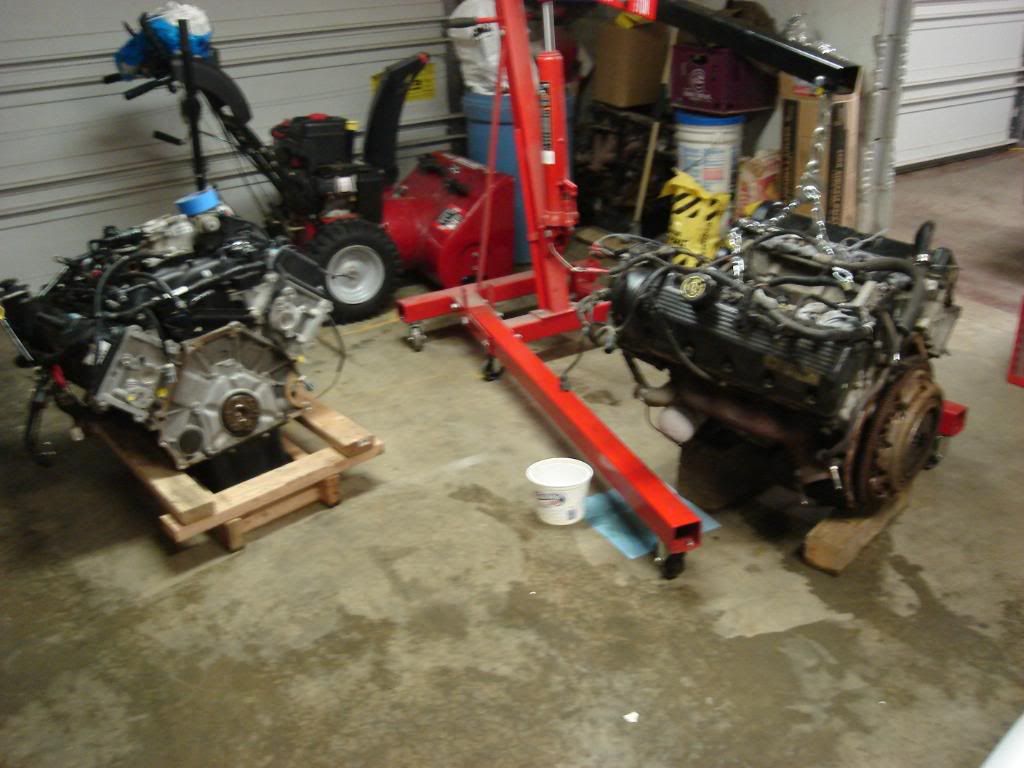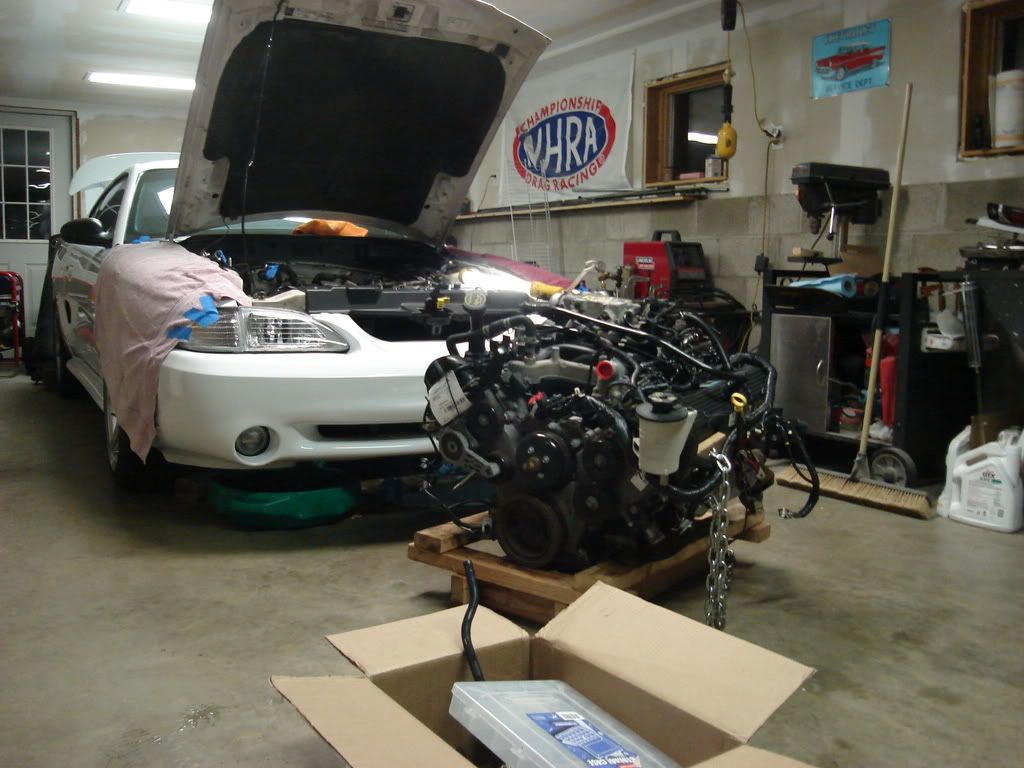 Old engine prior to removal: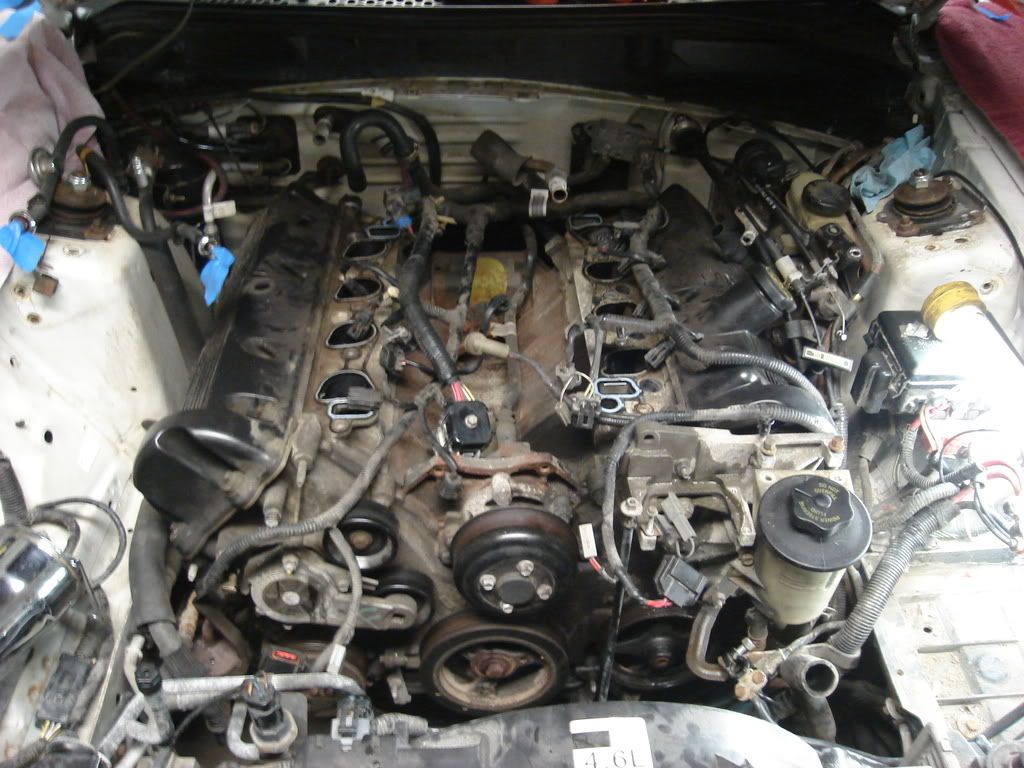 Sorry for the book! Enjoy!