Here are some in-progress pics of my '00 GT through the years. I'll start off with the fuel system. Some of the work was done in stages to keep the car "up"...
Fuel System upgrade: Ran a single SVT Focus pump + KB BAP with the Paxton NOVI 2000 blower setup from Modular Powerhouse for few years. Decided to step it to support a built motor in the future. Parts were purchased online from Lethal Performance, Late Model Restoration and Summit Racing.
03 Cobra fuel tank, dual Ford GT fuel pumps w/ Fore fuel hat (external Y-block) and rails, Russell -an braided fuel lines + fittings, Autometer electric fuel pressure gauge: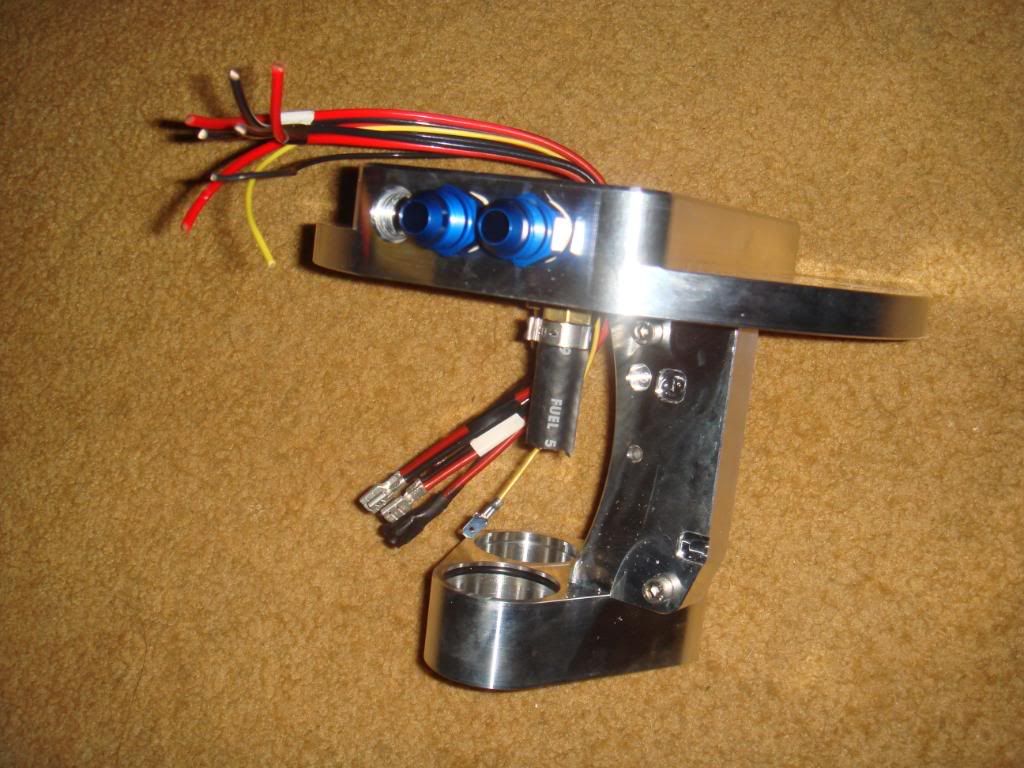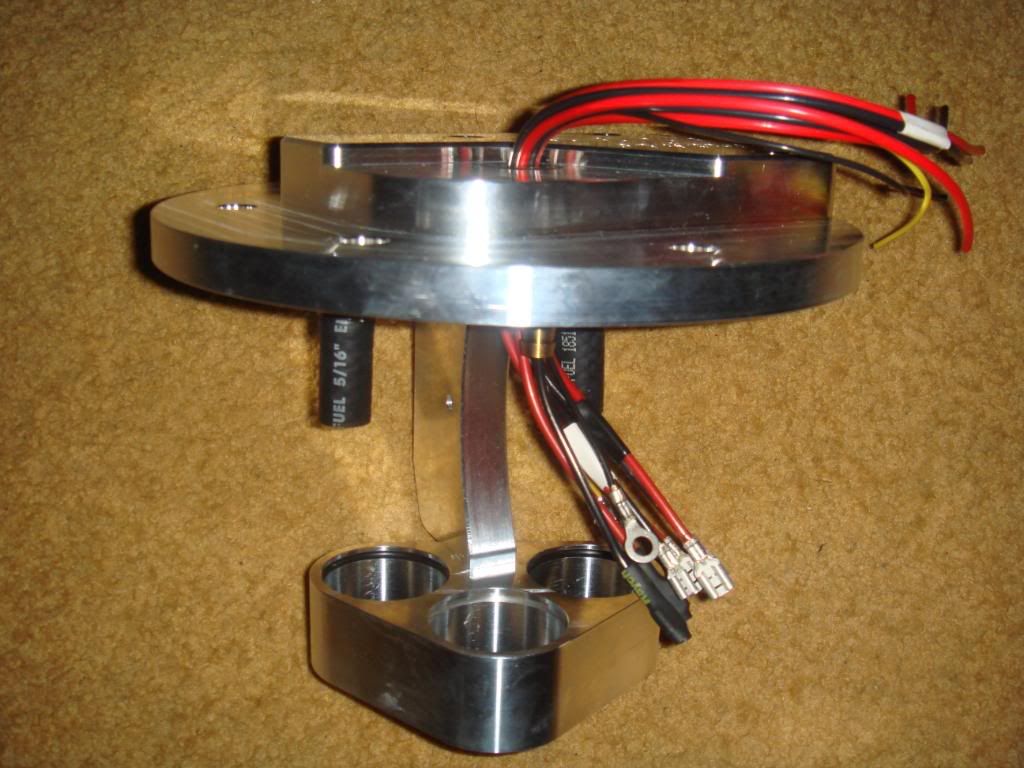 Fore Triple fuel hat setup for dual pumps.
Dual Ford GT40 pumps.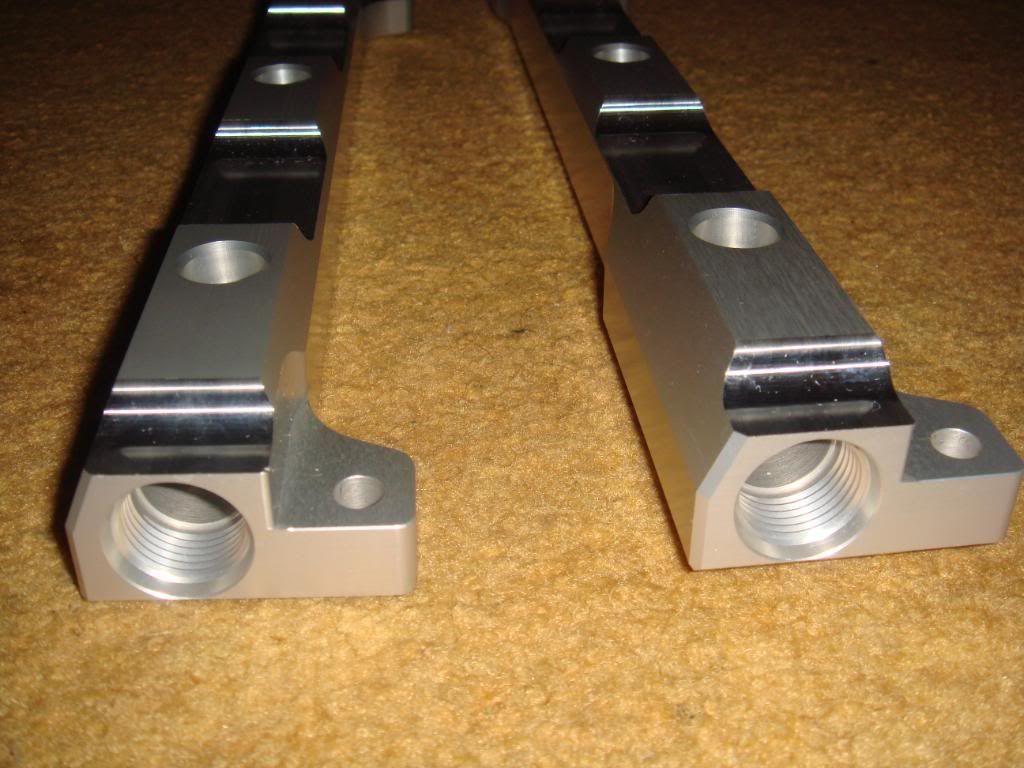 Fore billet aluminum fuel rails.
Autometer electric fuel pressure gauge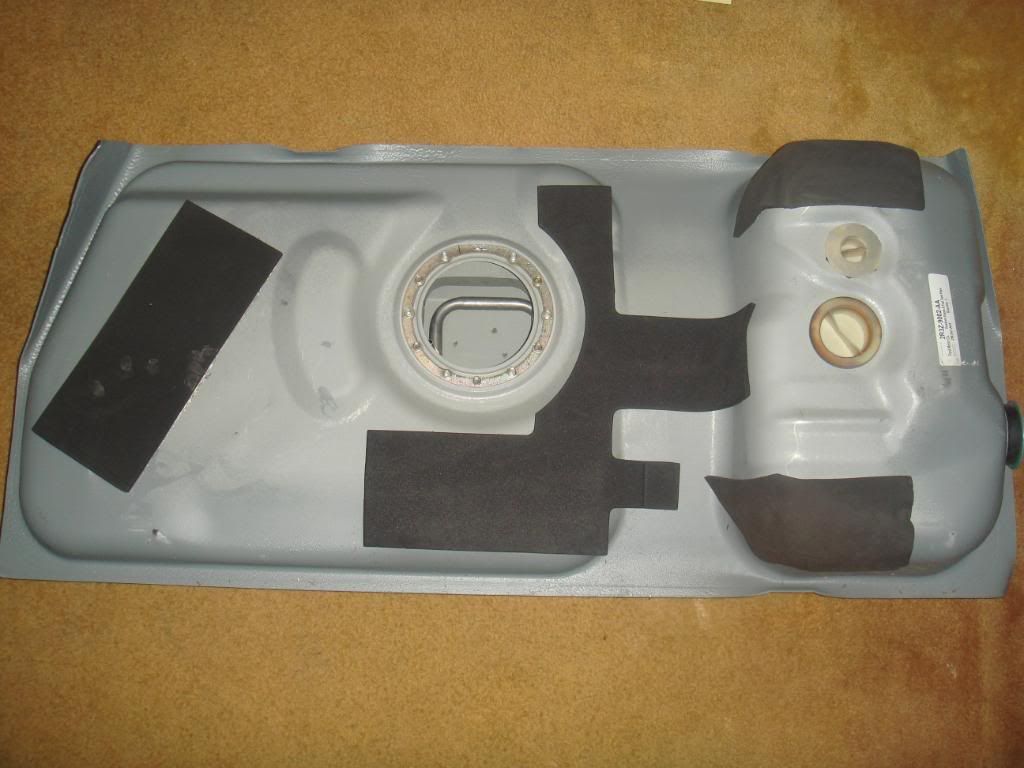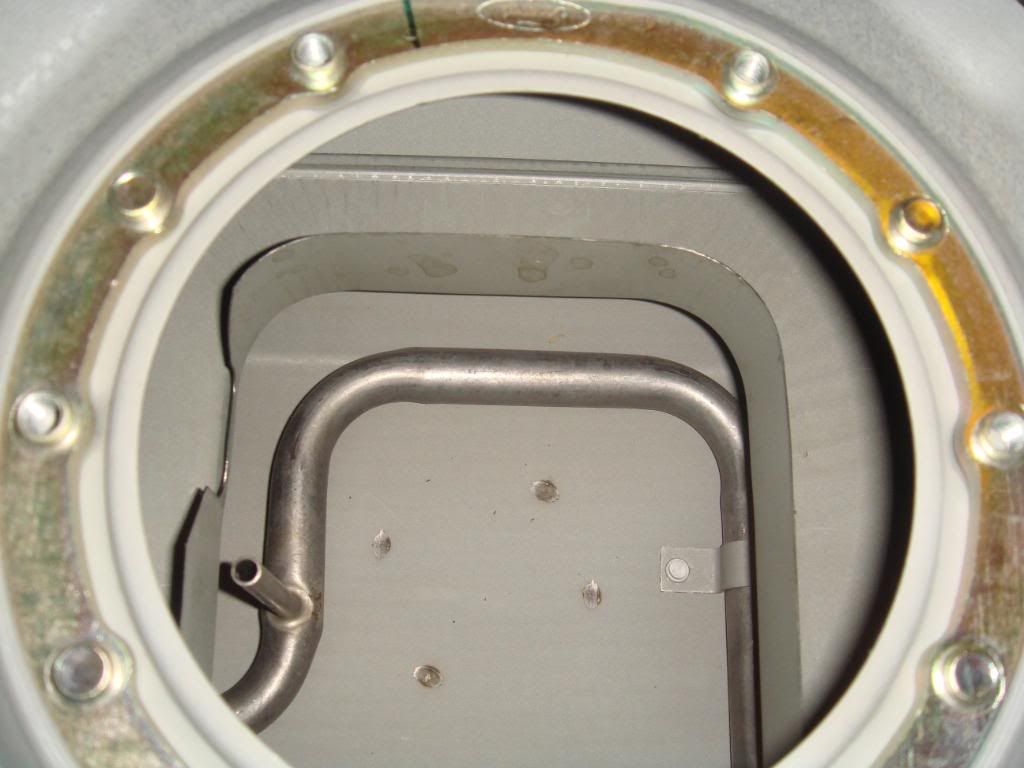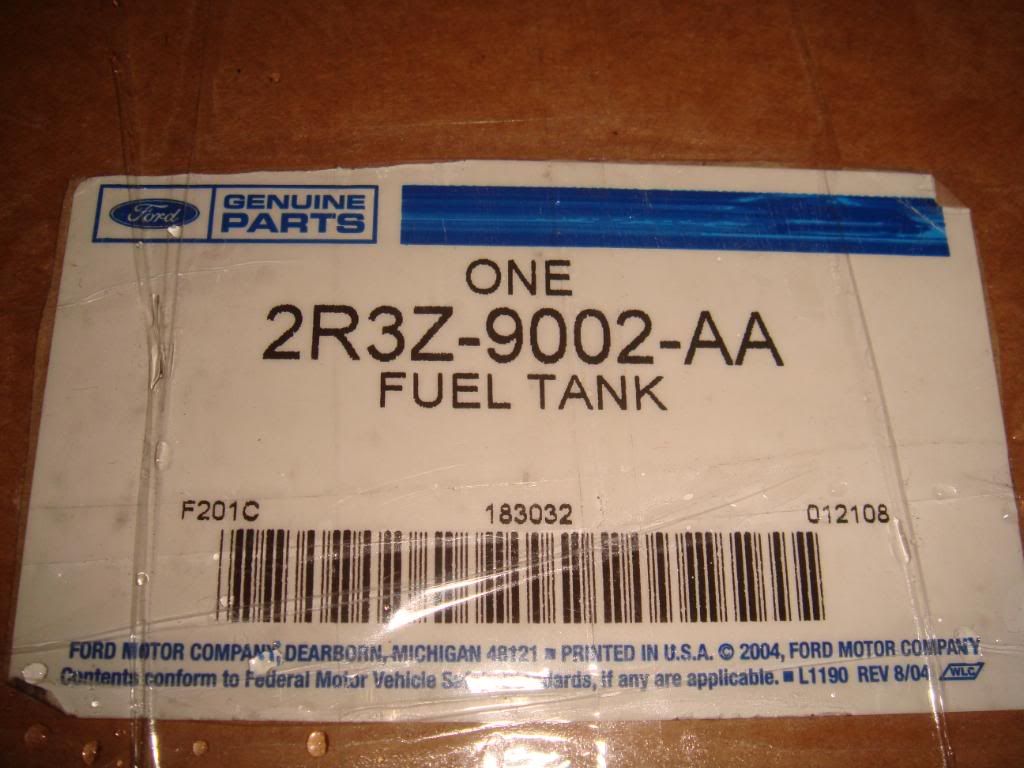 03 Cobra fuel tank.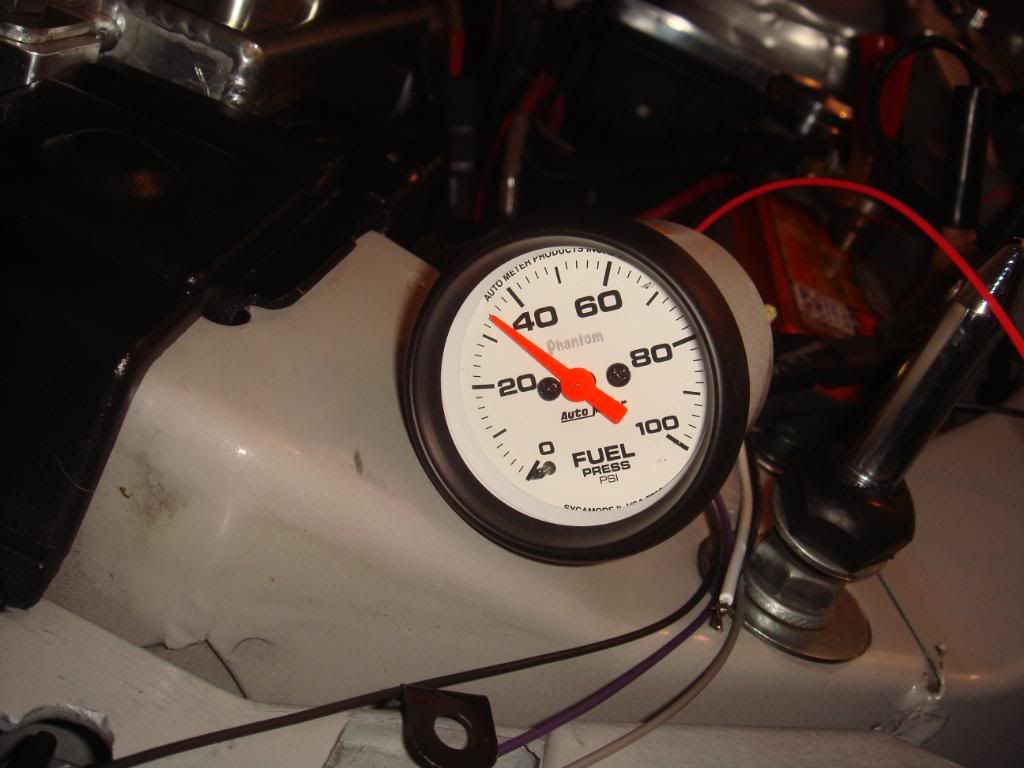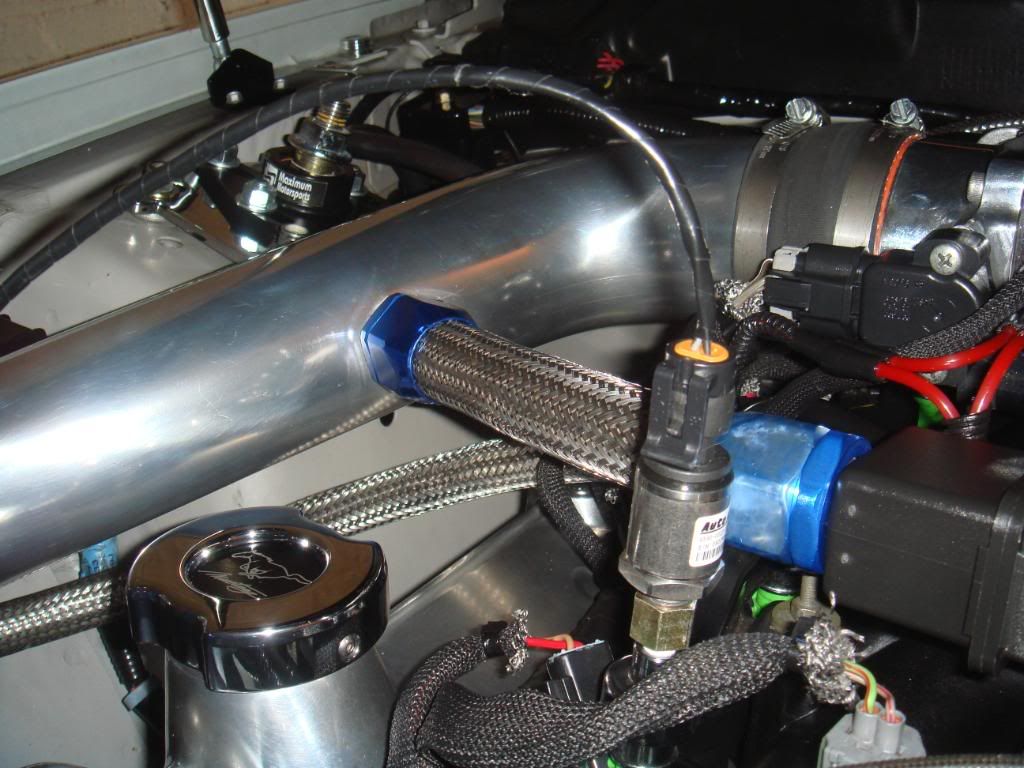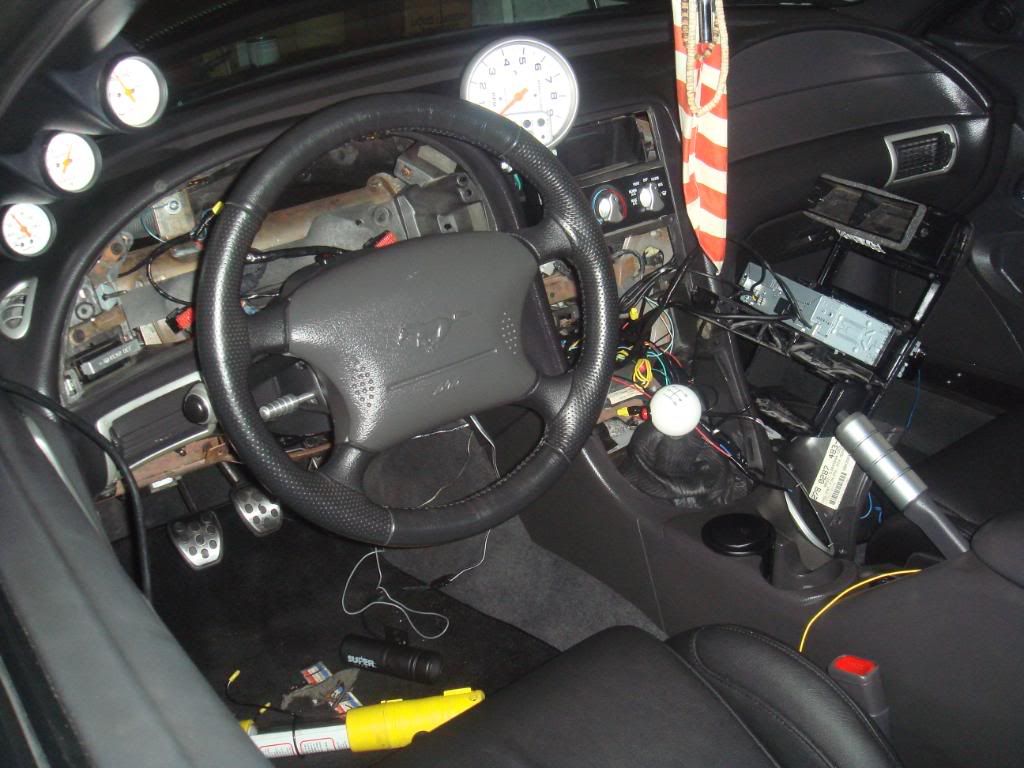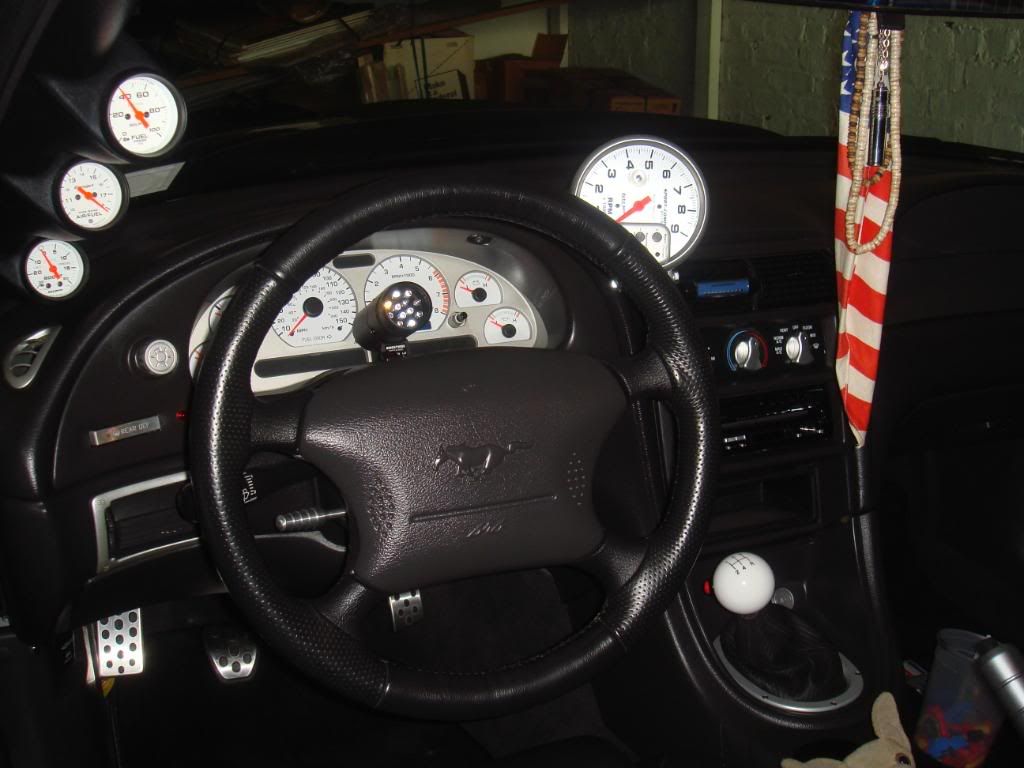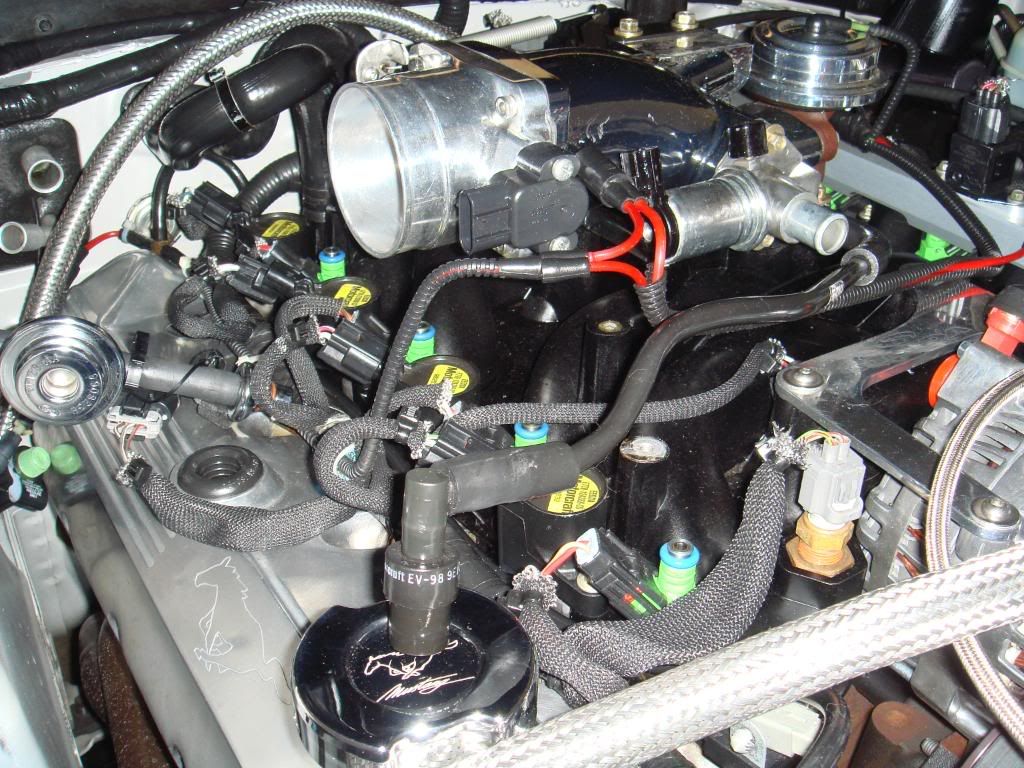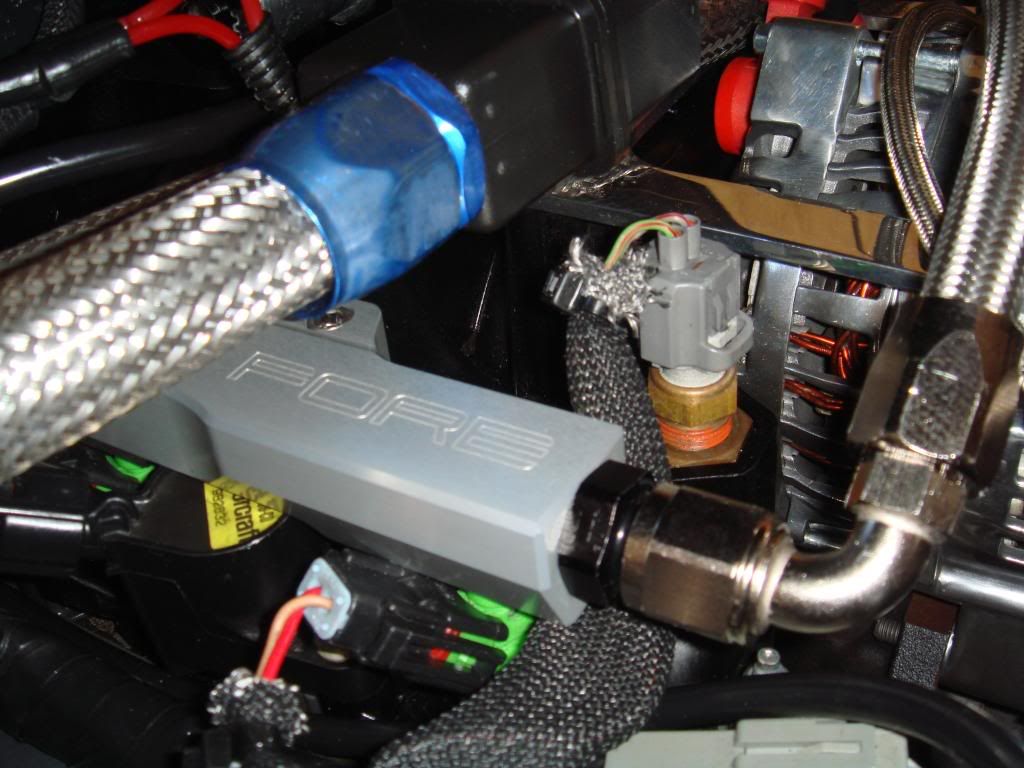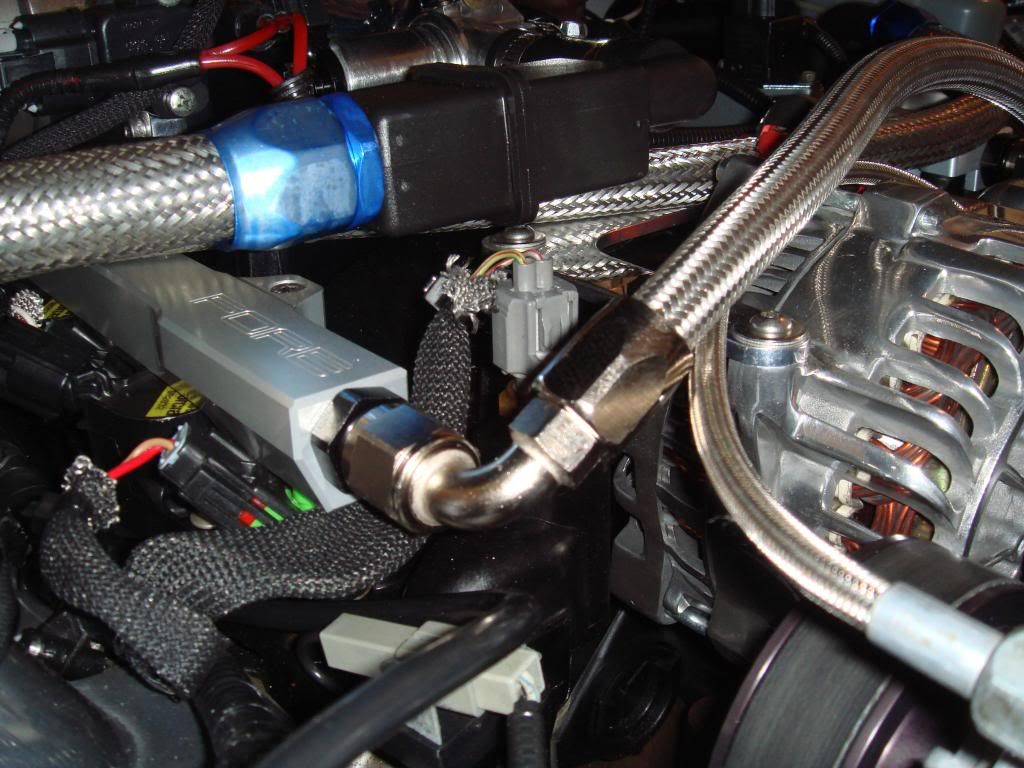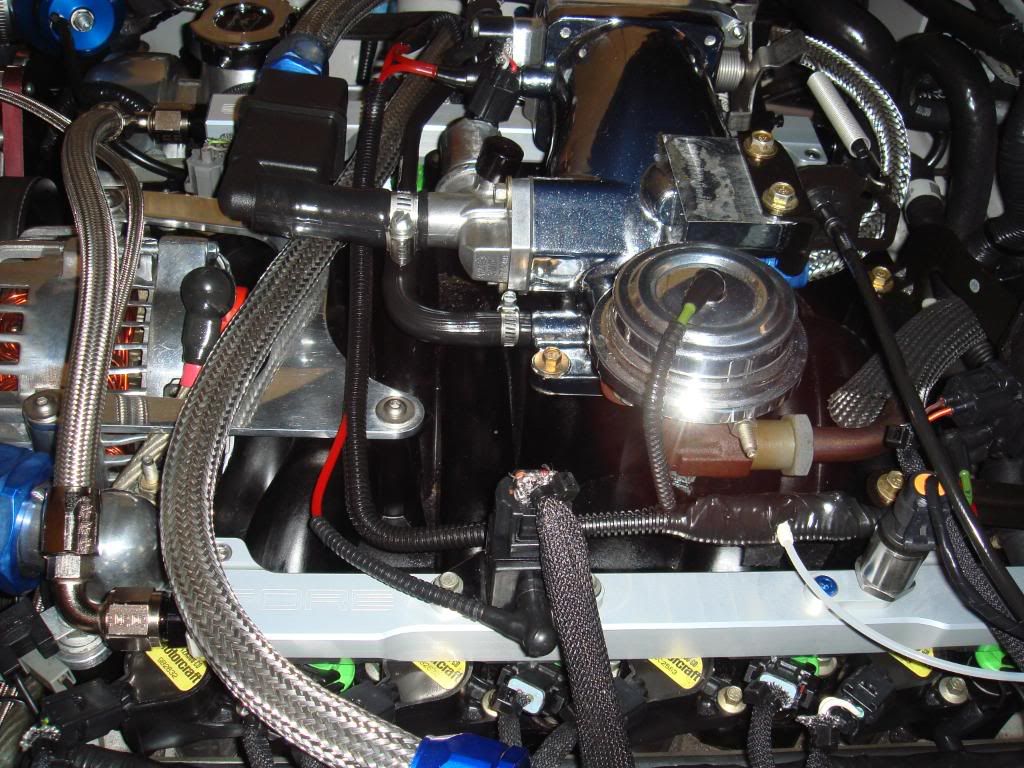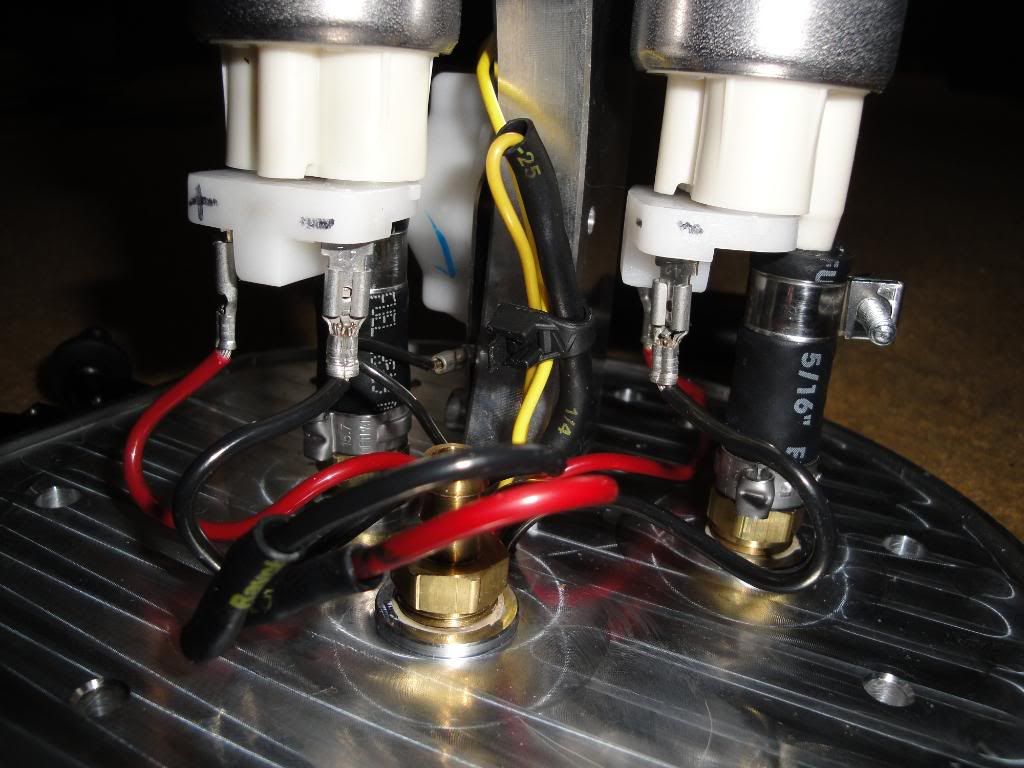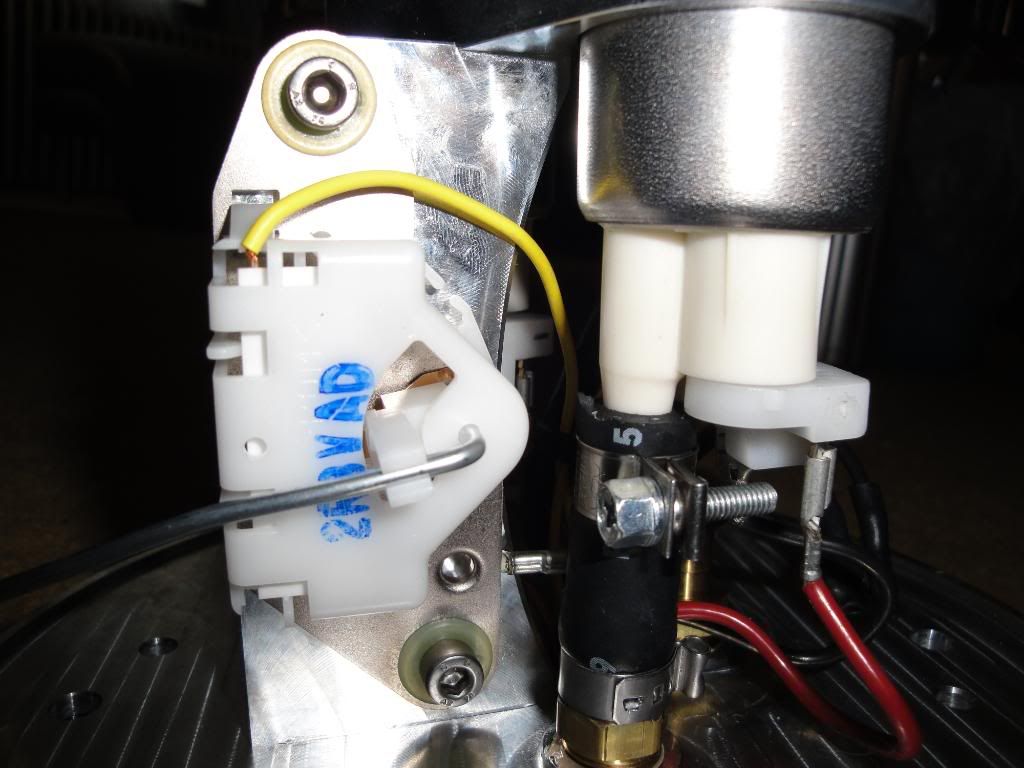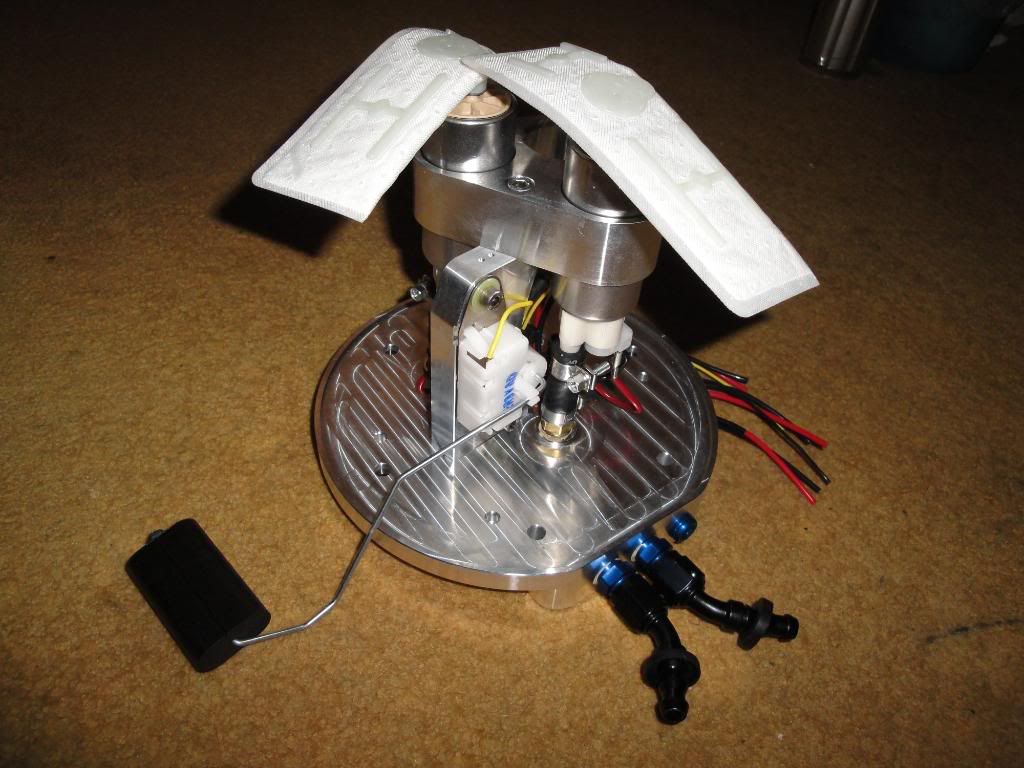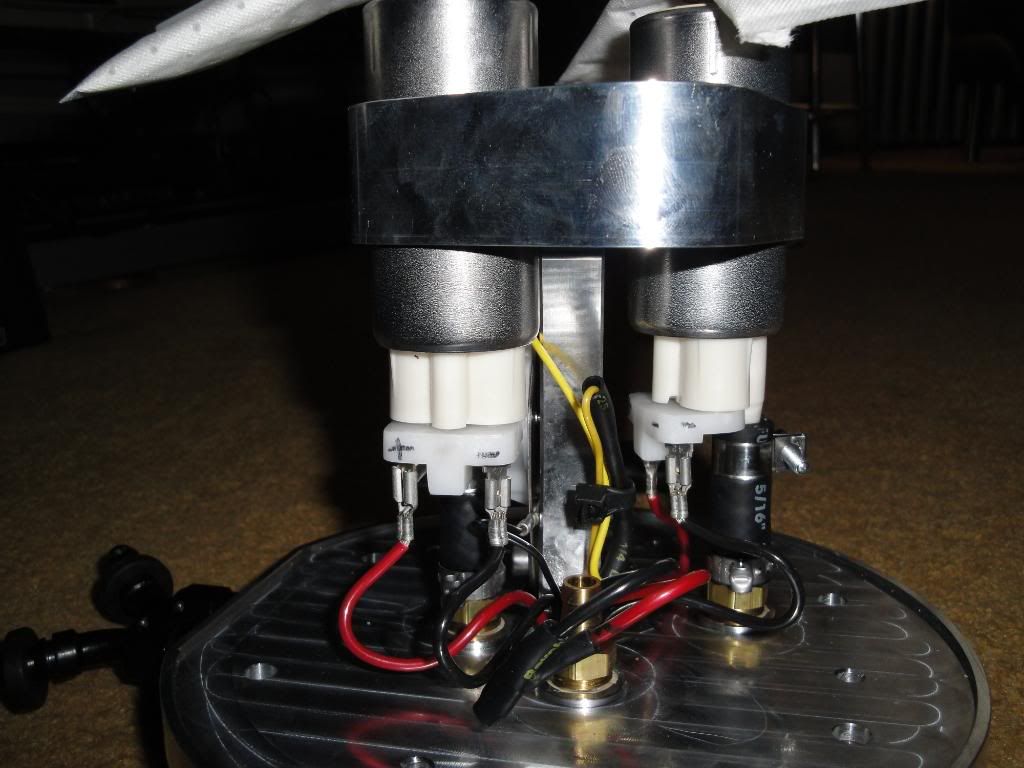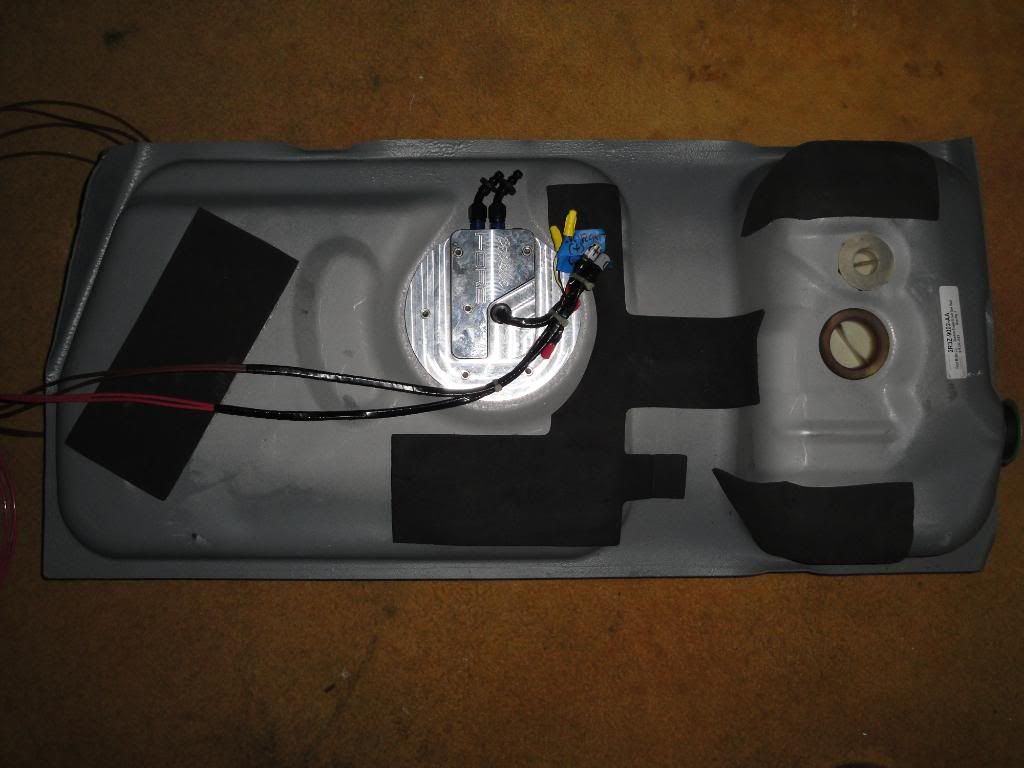 Fore fuel hat wired with dual Ford GT40 pumps, installed on 03 Cobra tank.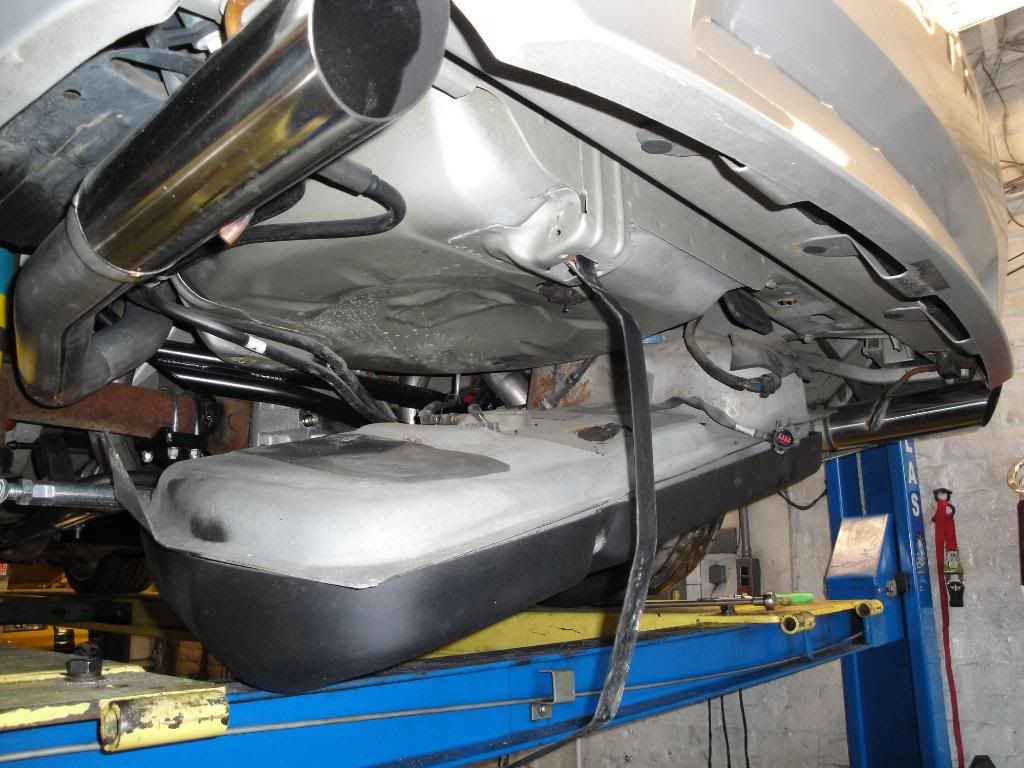 Removing stock tank.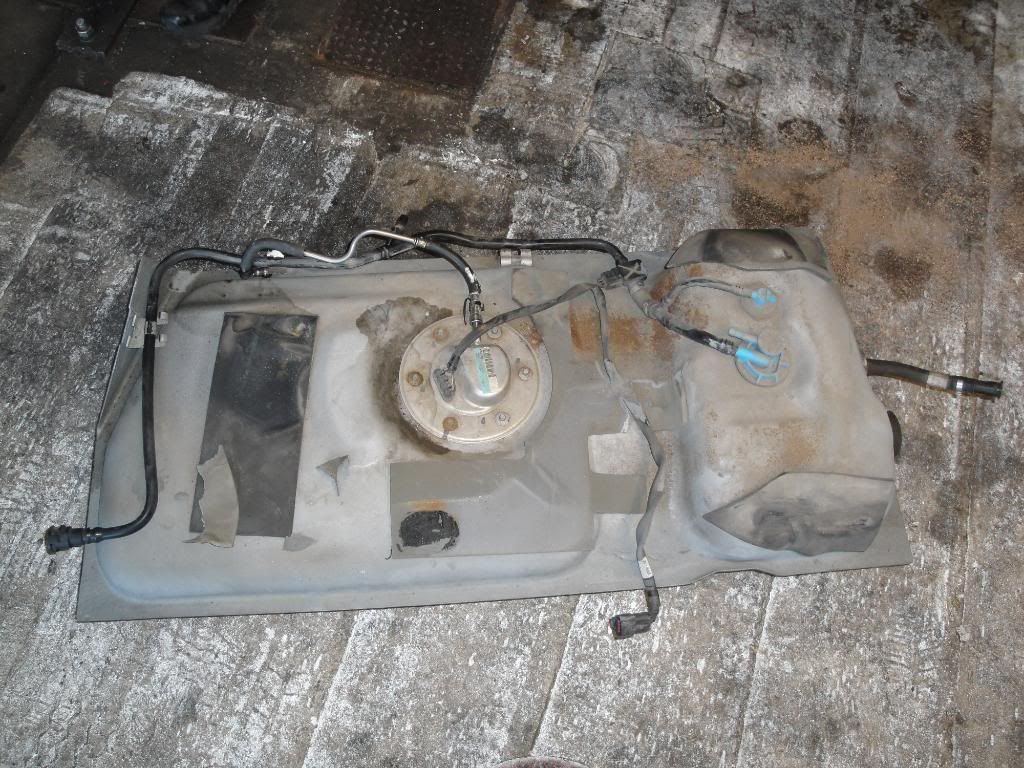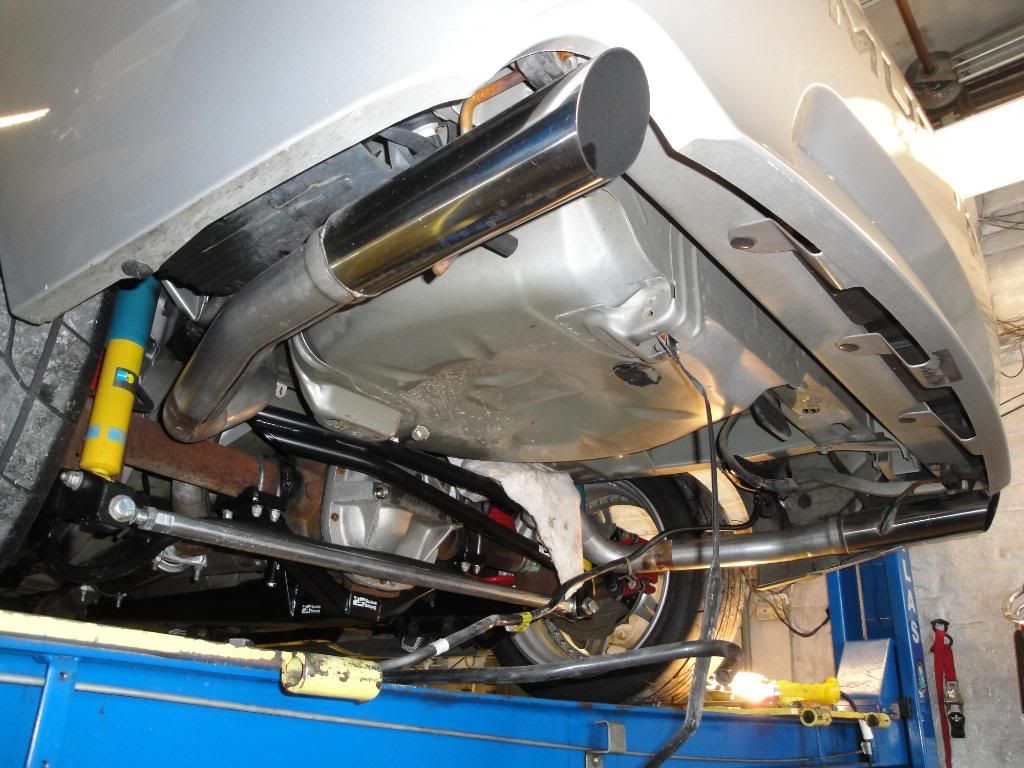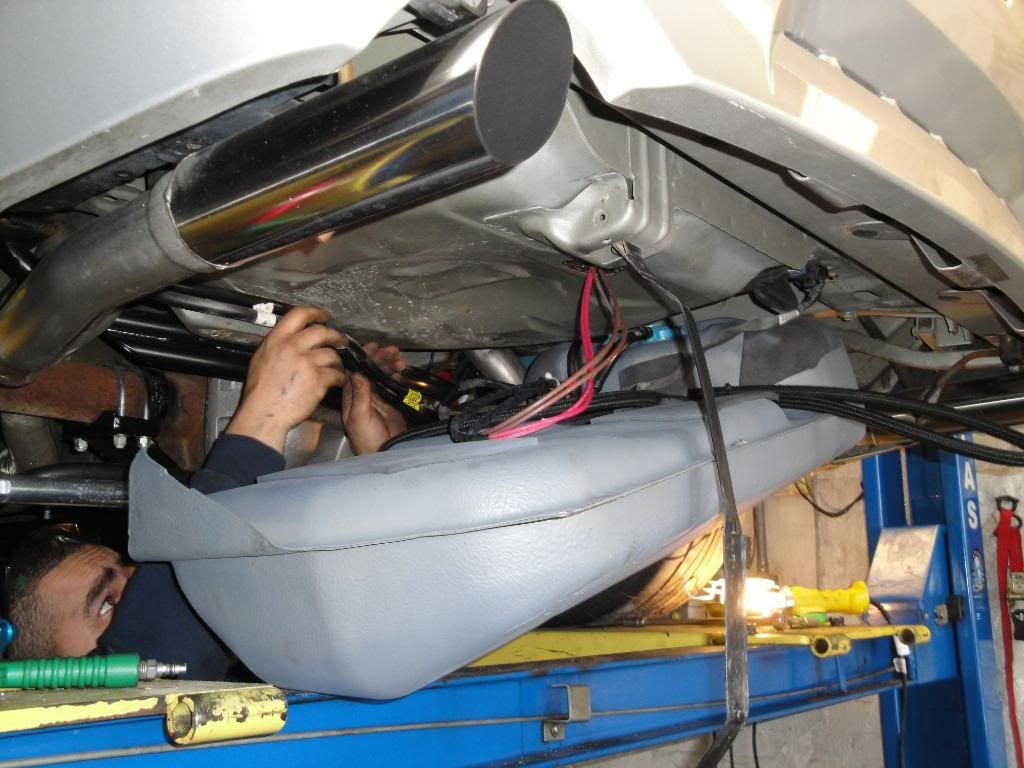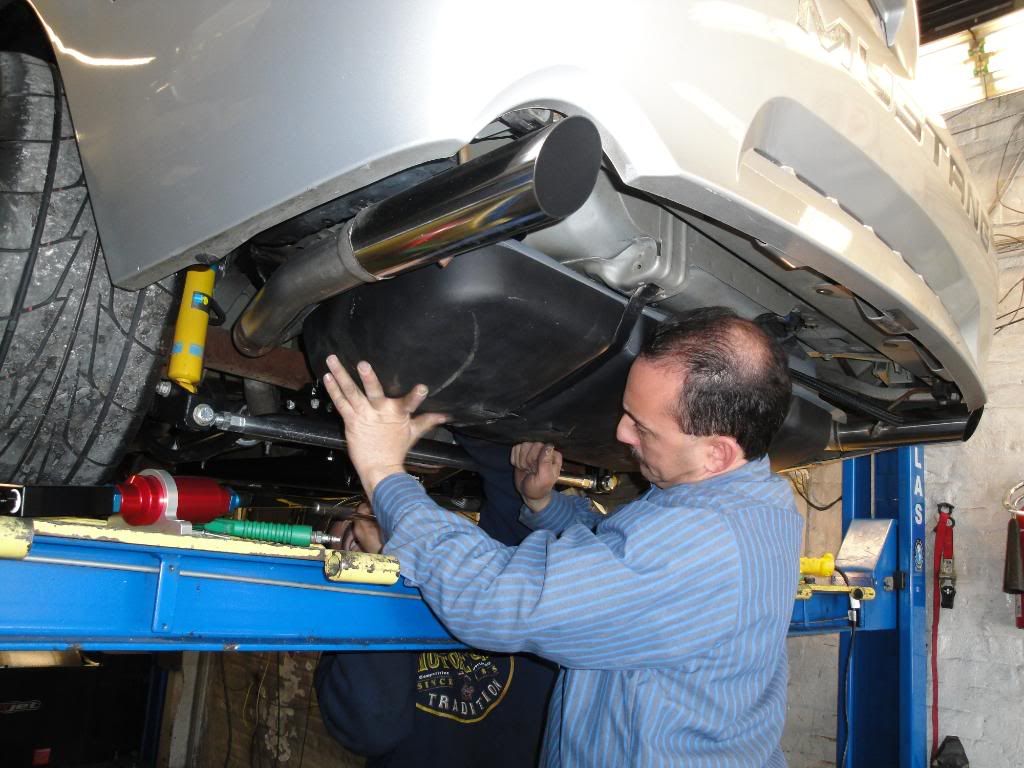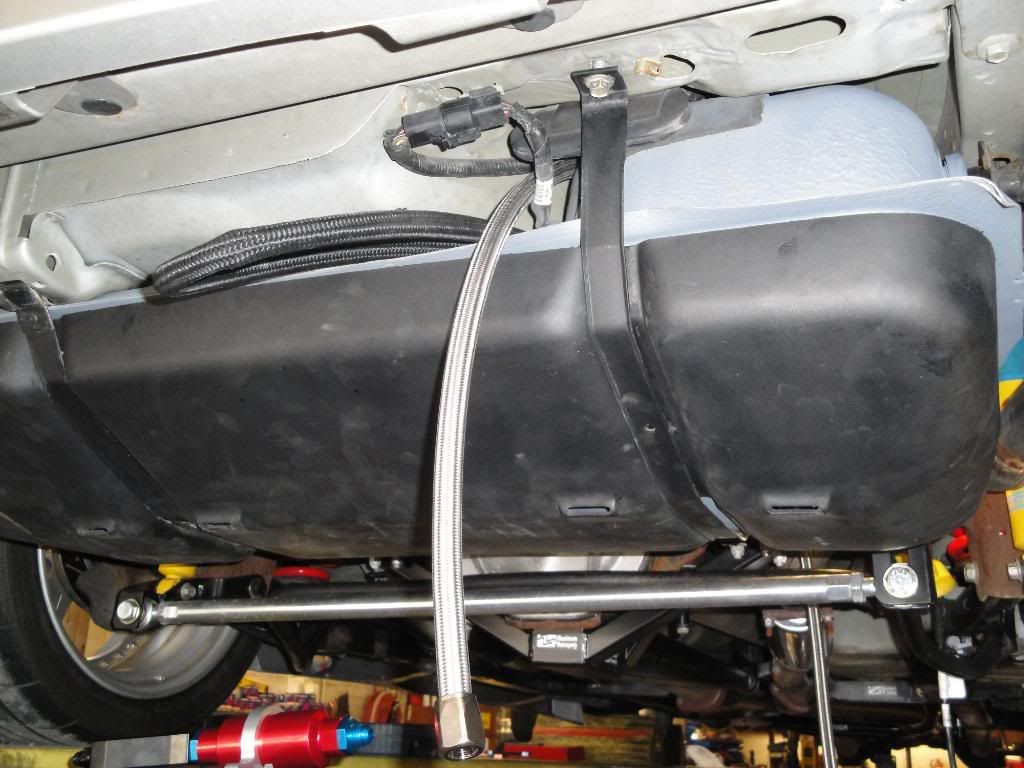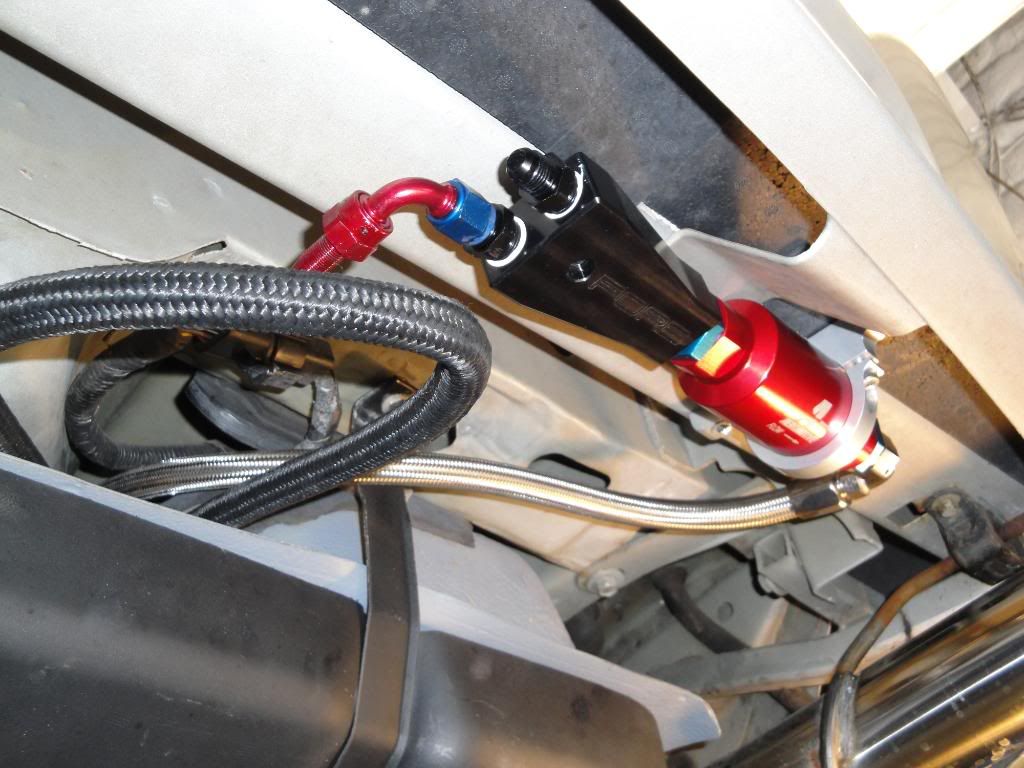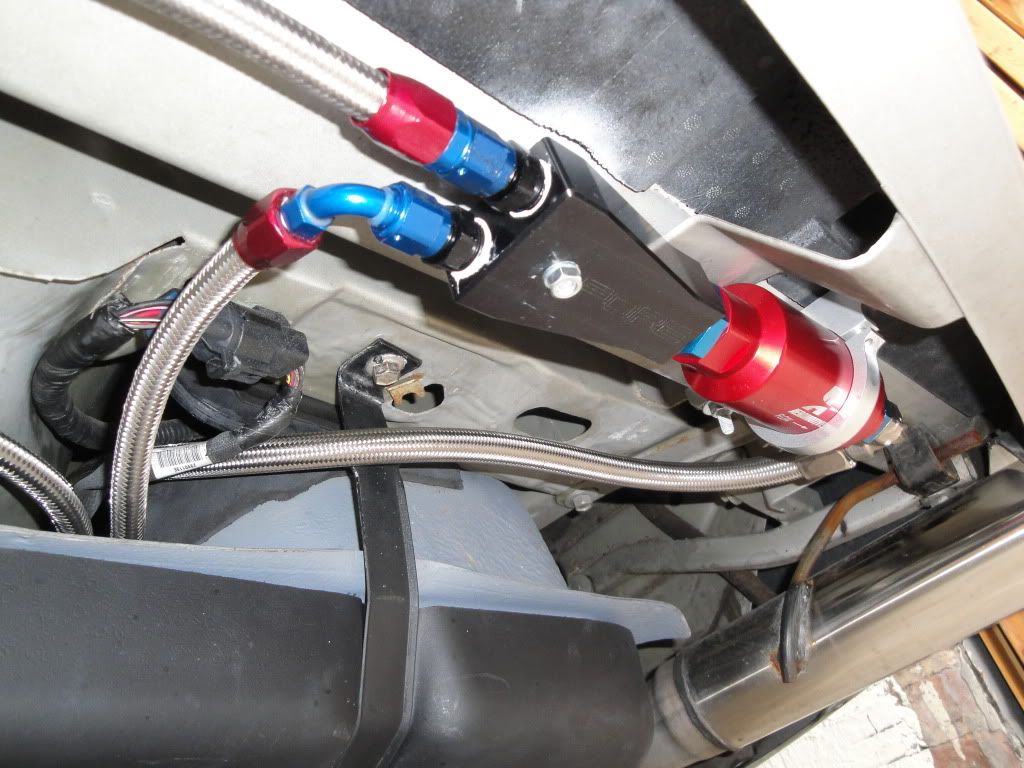 Fuel hat + tank was pre-wired and assembled at home. Tank install was performed at Ralph & John's in Brooklyn (Feb 2010). Aeromotive fuel filter and external y-block relocated behind rear bumper. Replaced the Fragola pushlock fuel fittings from Lethal Performance with Russell -an fittings.